About Us
CADD Academy is 100% practical and complete CAD/CAM/CAE/PPM training centers located in Madurai, South India. We also provide CAD/CAM/CAE and industrial design automation consulting & services.
CADD Academy is an ISO 9001:2015 Certified, Leading R&D and CAD/CAM Training Company with Group of 3D Makers CADD Academy & C Cube Technology known for its pioneer work in the field of education. Our experienced & expertise faculty, good infrastructure leads us to create many Architects, Engineers, Interior Designers and Other CAD/CAM/CAE/PPM Professionals.
CADD Academy was established by Mr.C.Jaikumar, B.E., M.A., (Managing Director) in 2001 to provide quality Training, Development, Consultancy and Service to students as well as for industries. We have supplied software's for various institutions and industries.
CADD Academy offers a comprehensive multi-level, mutli-platform and multi-location training, both on-site and off-site.
Our Services
We provide CAD Drawing, 3D Modeling & 3D Printing Design services. Our exclusive R & D Division is 3D Makers Technology, provide training workshops and execute projects for our esteemed clients.
Read More
Courses
Industry oriented training courses results in successful live professionals.
RPT - 3D Printing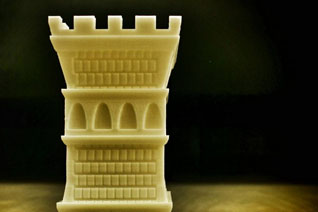 Rsevolutionizing the 3D printed model making for Infrastructure & Engineering industry
Our models integrate your building and topography to create a scaled physical vision of your design. Our commitment is to provide you with models that are of professional quality, affordably priced and delivered quickly.
Read More
Industrial Projects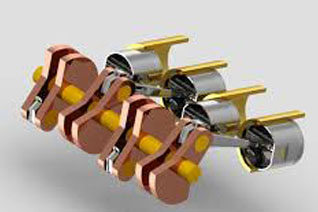 We develop new mechanical product design or revamp existing design.
We do Mechanical Drafting, Reverse Engineering, Rapid Prototying, Finite Element Analysis, CFD Analysis and more. Our skilled team have years of experience in 3D solid modeling services for mechanical design development using Solidworks from drawings and 2D CAD files.
Read More
Office
#3, 3rd Floor, North Masi Street,
Near Sethupathi School Signal,
Opp. to Hotel Milagu
Madurai - 625 001.
Phone : 0452 - 4219183
+91-99427 81728
Contact Us